The ideal card for the cat and mouse lover. The little mouse hands the kitty a very special present tied with a bow. Great for birthdays or special occasions. 
---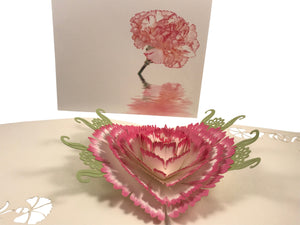 This very beautiful flower pop up card is like a gift in an envelope. Something to hold on to for years to come. Lasts longer than a bouqet! 
---
Opening charming Dog House greeting card. Great kids's birthday card or for the woman in your life that loves pets and dogs. 
---
Opening the card to show the cute little puppies and balloons. The little puppies come to life as the card unfolds.     
---
5 Don'ts for Wives. Entertaining look back at life in 1913.